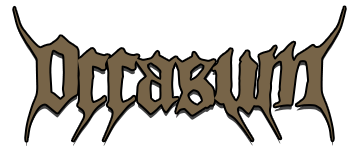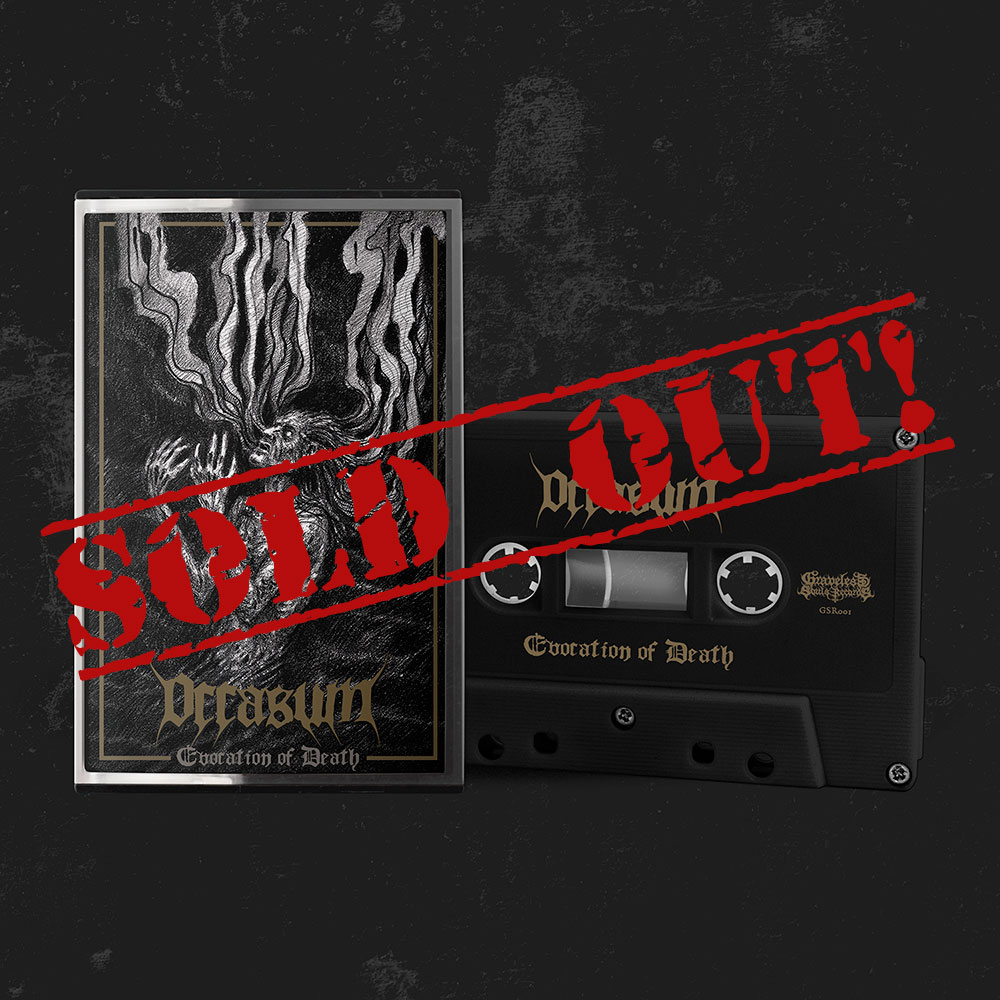 [GSR001]
Occasum – "Evocation of Death" MC 2020
Catalogue#: GSR001
Artist: Occasum
Title: Evocation of Death
Year: 2020
Quantity: Gold-foil printed double sided 4-panel booklet with lyrics & pro-printed tapes, Limited to 100 copies. No re-press.
Information:
Occasum was conceived in late 2018 when riffs that would not fit into the concepts of neither Naglfar nor Malakhim started to appear in Andreas Nilsson's head. The result became Occasum. Songs draped in the stench of burning human flesh, about bottomless black pits and things that crawl in the dark. The Debut EP consists of three songs with an approx. playtime of 15 minutes.
Digital release available here: https://occasum.bandcamp.com
Reviews
7/10 – Metal Temple
8.5/10 – Via Omega
"Occasum have given birth to a bastard from the best of two worlds: death metal with all its apposit and rousing guitar work, and black metal with gloomy lyrics plus the musical interpretion of Satanic themes and abyssal landscapes."

UPCOMING MC RELEASES 2021:
GSR006 - Swedish Melodic Black Metal from the 90's (2021)
GSR007 - Black/Death Metal from Chile (2021)
GSR008 - Swedish Old School Death Metal from the 90's (2021)
GSR009 - Black Metal from Estonia (2021)