Welcome to Graveless Souls Records
GRAVELESS SOULS RECORDS is an underground label focusing on releasing forgotten, underrated and unreleased material from the 90's & 00's.
We do also support today's scene with few carefully chosen releases. The key is always Quality before Quantity.
All releases are SOLD OUT. 
Razor-sharp Black Metal by Jens Rydén (ex. Naglfar, Thyrfing).
Originally released on CD by Viva Hate Records & Profound Lore Records in 2006.
Japan version on CD by Soundholic in 2006.
Also released on LP by Transcendal Creations/Eisenwald Tonschmiede in 2008.
This is the first MC release. Limited to 100 pro-printed black cassettes incl. stickers. No re-press.
Black Metal from Mexico – "A bestial journey into the void of Middle-earth".
Originally released on CD by Concreto Records in March 2018. This is the first official MC release.
Limited to 100 copies incl. logo-stickers. No re-press.
Kvaen - "The Great Below" MC 2022 [GSR011]
Official MC-version of Kvaen's second album "The Great Below" licensed from Black Lion Records.
Melodic Black Speed Metal from Sweden. Pro-printed blue tapes limited to 100 copies incl A3-poster and stickers.
Zornheym - "The Zornheim Sleep Experiment" MC 2022 [GSR010]
Official MC-version of Zornheym's second album "The Zornheim Experiment" licensed from Noble Demon.
Symphonic Extreme Metal from Sweden. Pro-printed tapes limited to 100 copies incl A3-poster and stickers.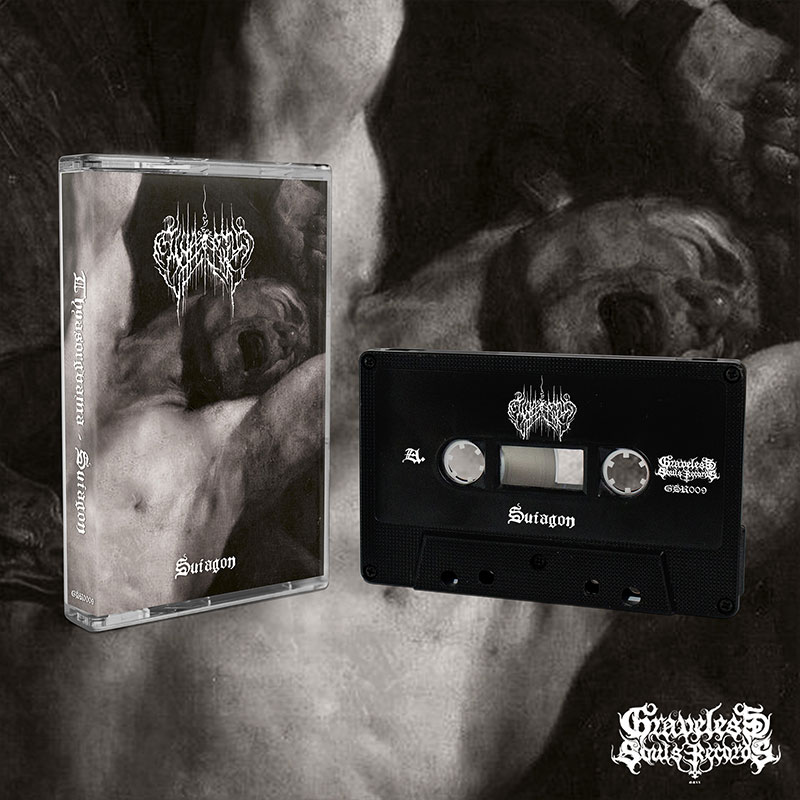 Chaospheric Black Metal from Chile. Featuring 7 furious tracks of unpolished Black Metal Metal Madness from Santiago de Nueva Extremadura Chile, with nearly 30 minutes of playtime.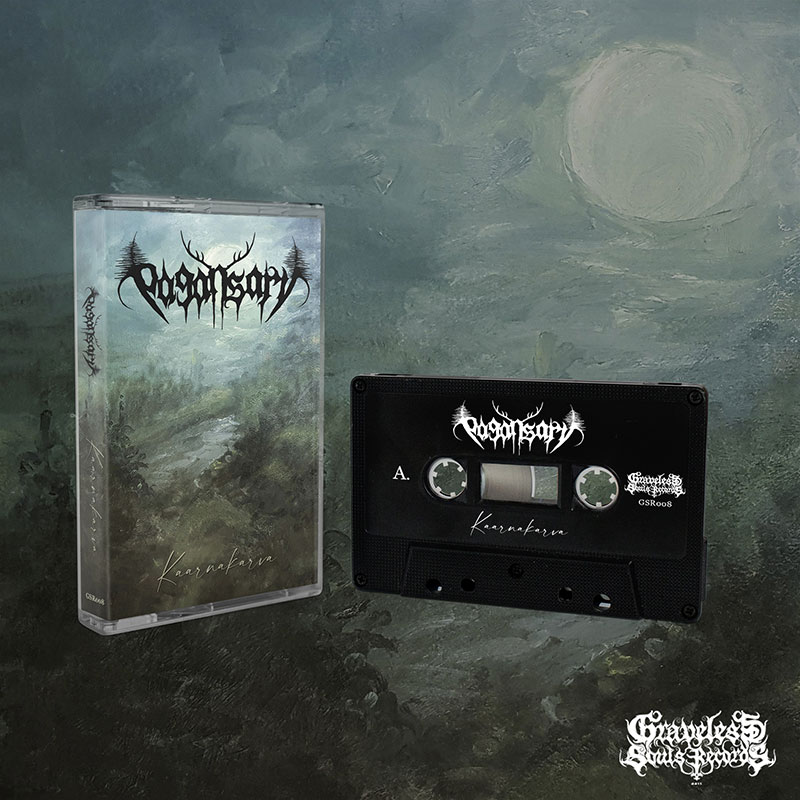 Pagansarv - "Kaarnakarva" MC 2021 [GSR008]
Debut album from Estonian Black Metal band Pagansarv with a Fiersome force driven by nordic coldness and darkness!! MC-version features a different mix/master compared to the CD/Digital one. Includes download code for the CD version. [Courtesy of Warhorn Records]
The Complete works of Swedish Death Metal band INCARNATED (1991-1998) from Bollnäs.19 tracks in total. This is the complete discography covering all releases from 1993 to 1999, including their previously unreleased 1999 EP. Nearly 80 minutes of Swedish Death Metal history from the 90's.
MC-version includes one extra song not available on CD or digital version. (1995-version of "Fragments of Love")
Melodic Black Metal from Sweden recorded in Abyss Studio 1997, but never before released. This is the first official release with audio from original SOURCE. New artwork and an enchanced logo.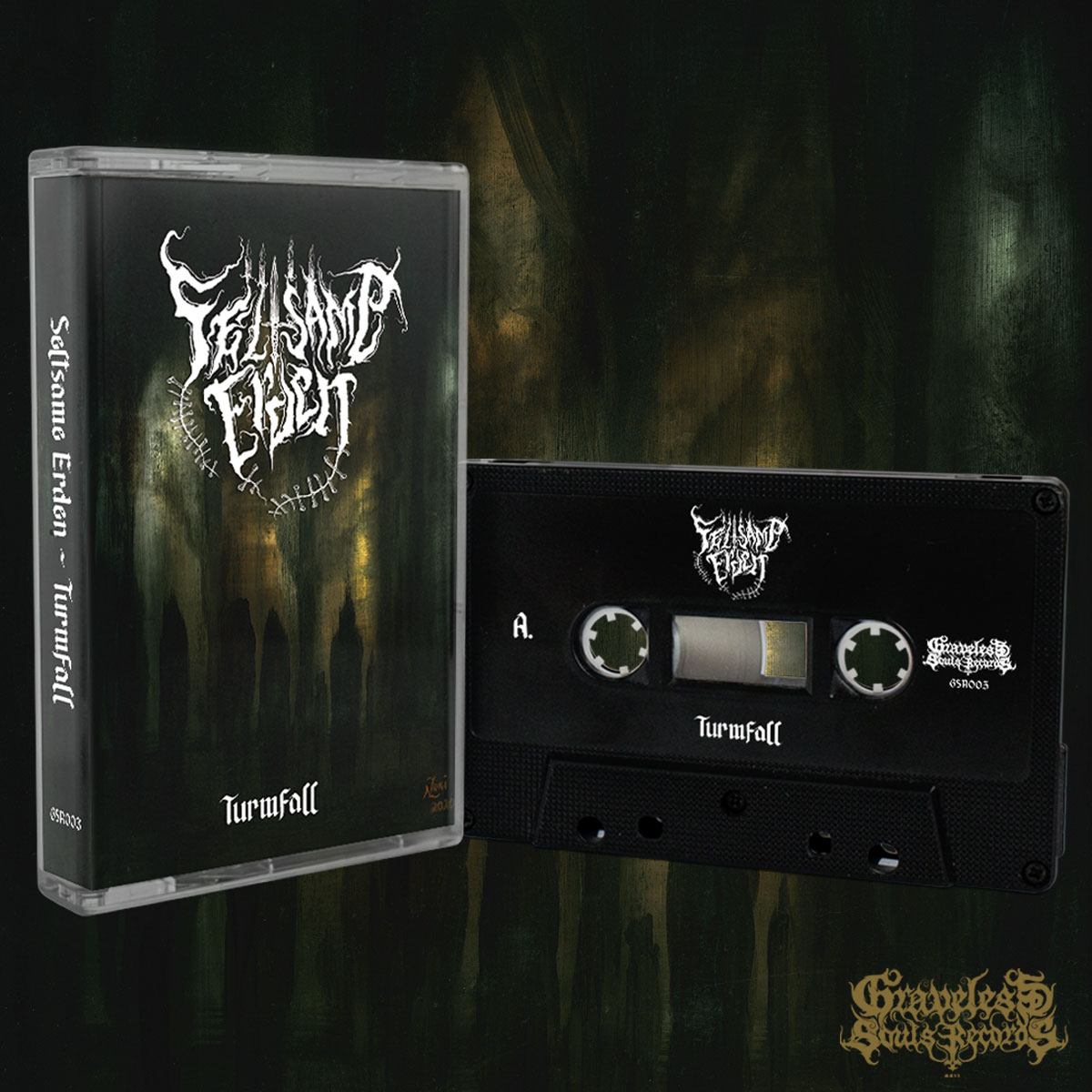 Seltsame Erden take you straight out of the Hessian forest into a realm of obscure mysticism. "Turmfall" is just the first offering of an unconventional form of Black Metal – a beast, fed with light of a cold winter morning. 3 songs full of dark psychedelic atmosphere, a perfect mix of old and new Black Metal with the capacity to awaken your deepest, innermost fears.
Guillotine was formed in Umeå/Sweden during 1995. These three tracks of raw thrash metal were released as the "Under The Guillotine" demo MC 1995, which led to Necropolis Records signing the band for what became the bands debut album, also entitled "Under the Guillotine" 1997. A piece of metal history now re-released with retouched audio and updated layout with previously unpublished photos.
Svartelder – "Pyres" MC 2021 [GSR003]
Svartelder is a black metal project founded by Doedsadmiral (Nordjevel) in 2005 featuring members & ex-members of bands such as Carpathian Forest, In The Woods, Den Saakaldte, Pantheon I & Old Forest to form a new line-up. "Pyres" is 45 minutes of devilish Norwegian black metal darkness displayed with both melodies and an atmosphere seldom found outside of the classic 90's releases.
Many suffer is the new project from Calvin Robertshaw (ex-My Dying Bride). "The Strangest of Beasts" displays nearly an hour of doom with a heart of black.
Occasum - "Evocation of Death" MC 2020 [GSR001]
Occasum was conceived in late 2018 when riffs that would not fit into the concepts of neither Naglfar nor Malakhim started to appear in Andreas Nilsson's head. The result became Occasum. Songs draped in the stench of burning human flesh, about bottomless black pits and things that crawl in the dark. The Debut EP consists of three songs with an approx. playtime of 15 minutes.
UPCOMING RELEASES:
GSR014 –