Welcome to Graveless Souls Records
GRAVELESS SOULS RECORDS is an underground label focusing on releasing forgotten, underrated and unreleased material from the 90's & 00's.
We do also support today's scene with few carefully chosen releases. The key is always Quality before Quantity.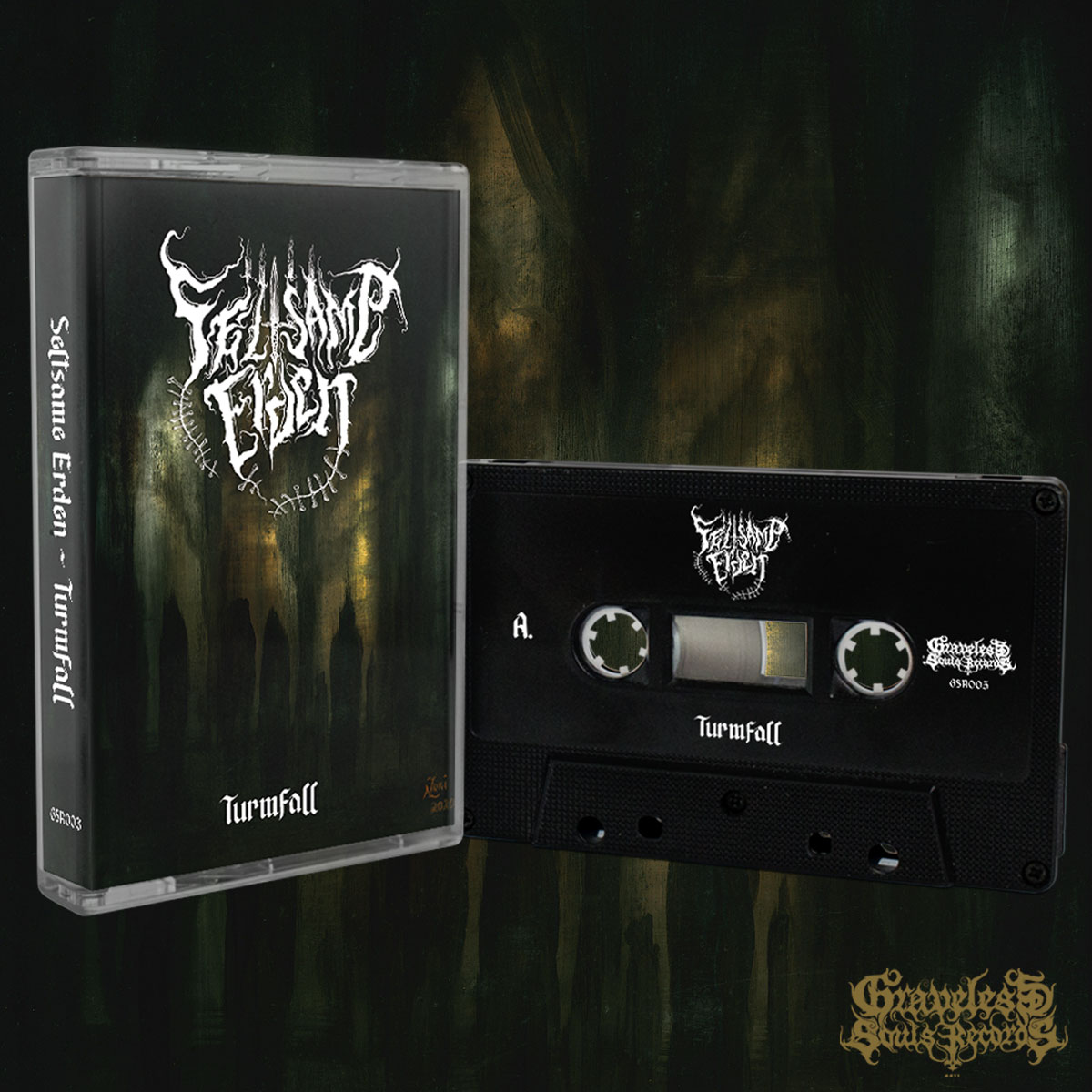 Seltsame Erden is a Black Metal project from Marburg/Germany, founded end of 2019 by sole band member L. The first EP "Turmfall" contains three strange, nightly received visions of sinister music, which were re-recorded with fellow musicians G & J from Into Coffin.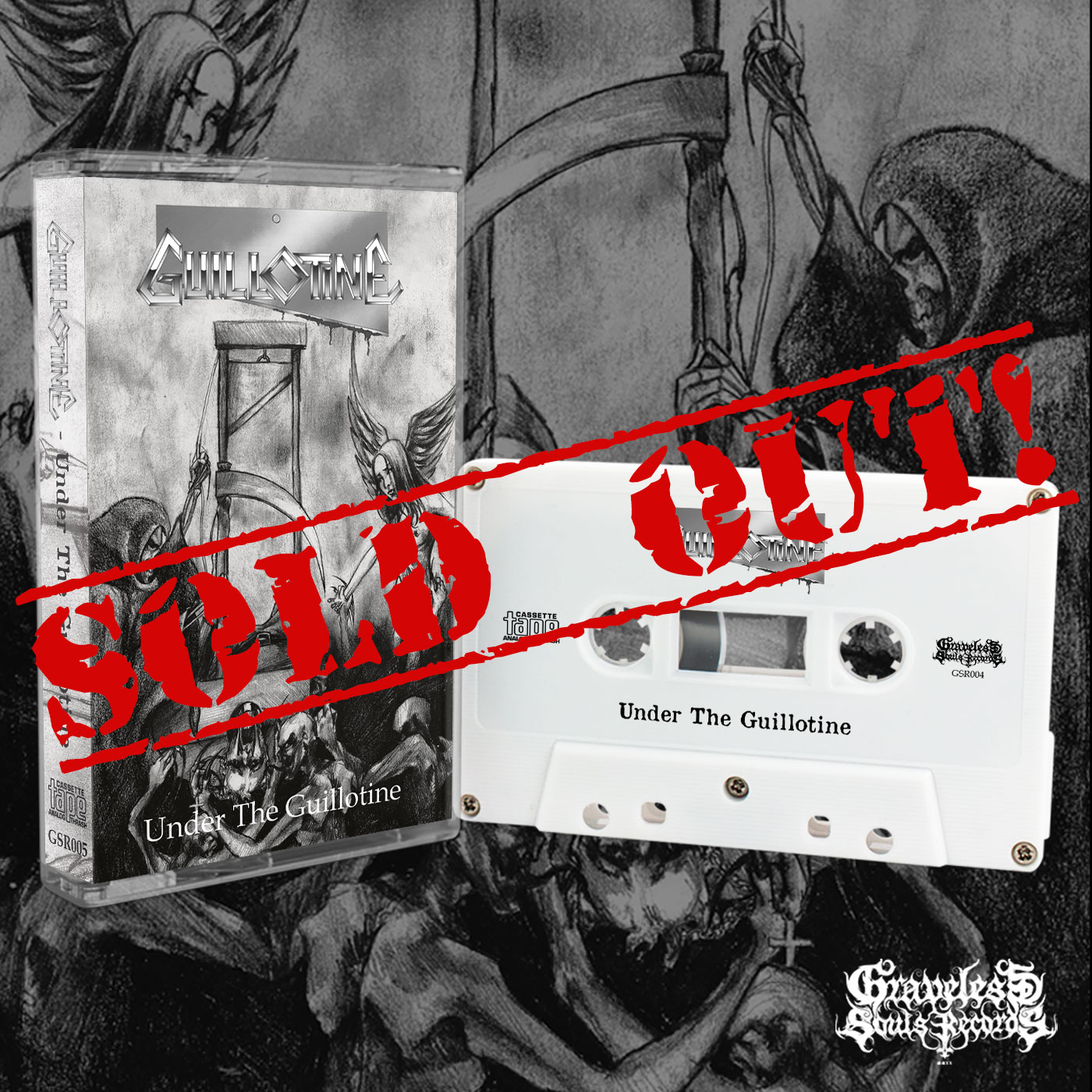 Guillotine – "Under the Guillotine" MC 2021 [GSR004]
Guillotine was formed in Umeå/Sweden during 1995. These three tracks of raw thrash metal were released as the "Under The Guillotine" demo MC 1995, which led to Necropolis Records signing the band for what became the bands debut album, also entitled "Under the Guillotine" 1997. A piece of metal history now re-released with retouched audio and updated layout with previously unpublished photos.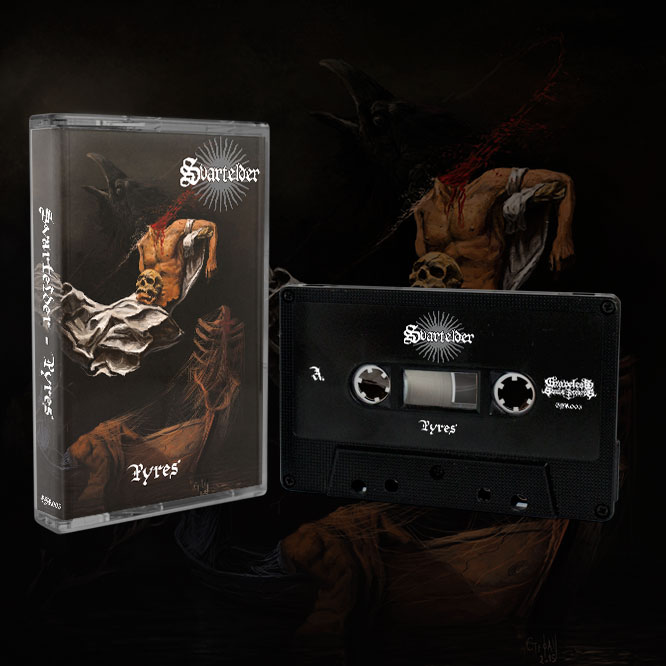 Svartelder is a black metal project founded by Doedsadmiral (Nordjevel) in 2005 featuring members & ex-members of bands such as Carpathian Forest, In The Woods, Den Saakaldte, Pantheon I & Old Forest to form a new line-up. "Pyres" is 45 minutes of devilish Norwegian black metal darkness displayed with both melodies and an atmosphere seldom found outside of the classic 90's releases.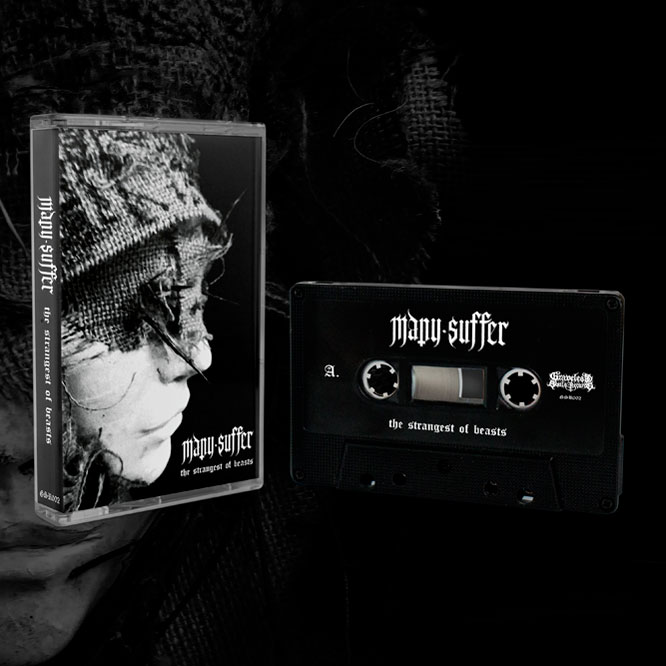 Many suffer is the new project from Calvin Robertshaw (ex-My Dying Bride). "The Strangest of Beasts" displays nearly an hour of doom with a heart of black.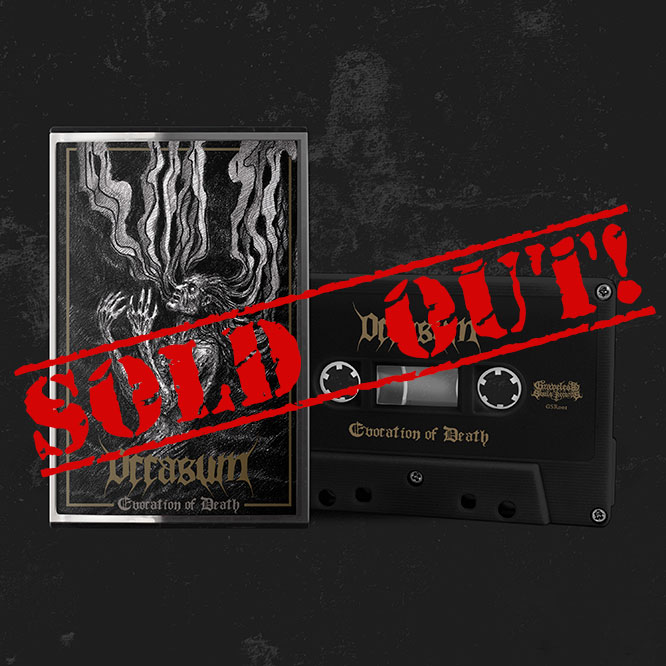 Occasum was conceived in late 2018 when riffs that would not fit into the concepts of neither Naglfar nor Malakhim started to appear in Andreas Nilsson's head. The result became Occasum. Songs draped in the stench of burning human flesh, about bottomless black pits and things that crawl in the dark. The Debut EP consists of three songs with an approx. playtime of 15 minutes.
LATEST NEWS
18 June 2021 – Seltsame Erden-"Turmfall" MC 2021 out now!
28 May 2021 – Pre-Orders available for Seltsame Erden-"Turmfall" MC 2021 released on June 18.
10 May 2021 – The Guillotine tape sold out in record time. Thanks for the support!
8 May 2021 – Pre-orders available for the Guillotine tape via website, Bandcamp & Facebook.
1 May 2021 – The release schedule for the rest of 2021 is booked. We do still accept appreciate bands getting in touch, but keep in mind that the catalogue for 2021 is filled.
UPCOMING MC RELEASES 2021:
GSR006 - Swedish Melodic Black Metal from the 90's (2021)
GSR007 - Black/Death Metal from Chile (2021)
GSR008 - Swedish Old School Death Metal from the 90's (2021)
GSR009 - Black Metal from Estonia (2021)
Selmtsame Erden (Germany) [GSR005]
Guillotine (Sweden) [GSR004]
Svartelder (Norway) [GSR003]
Many Suffer (UK) [GSR002]
Occasum (Sweden) [GSR001]