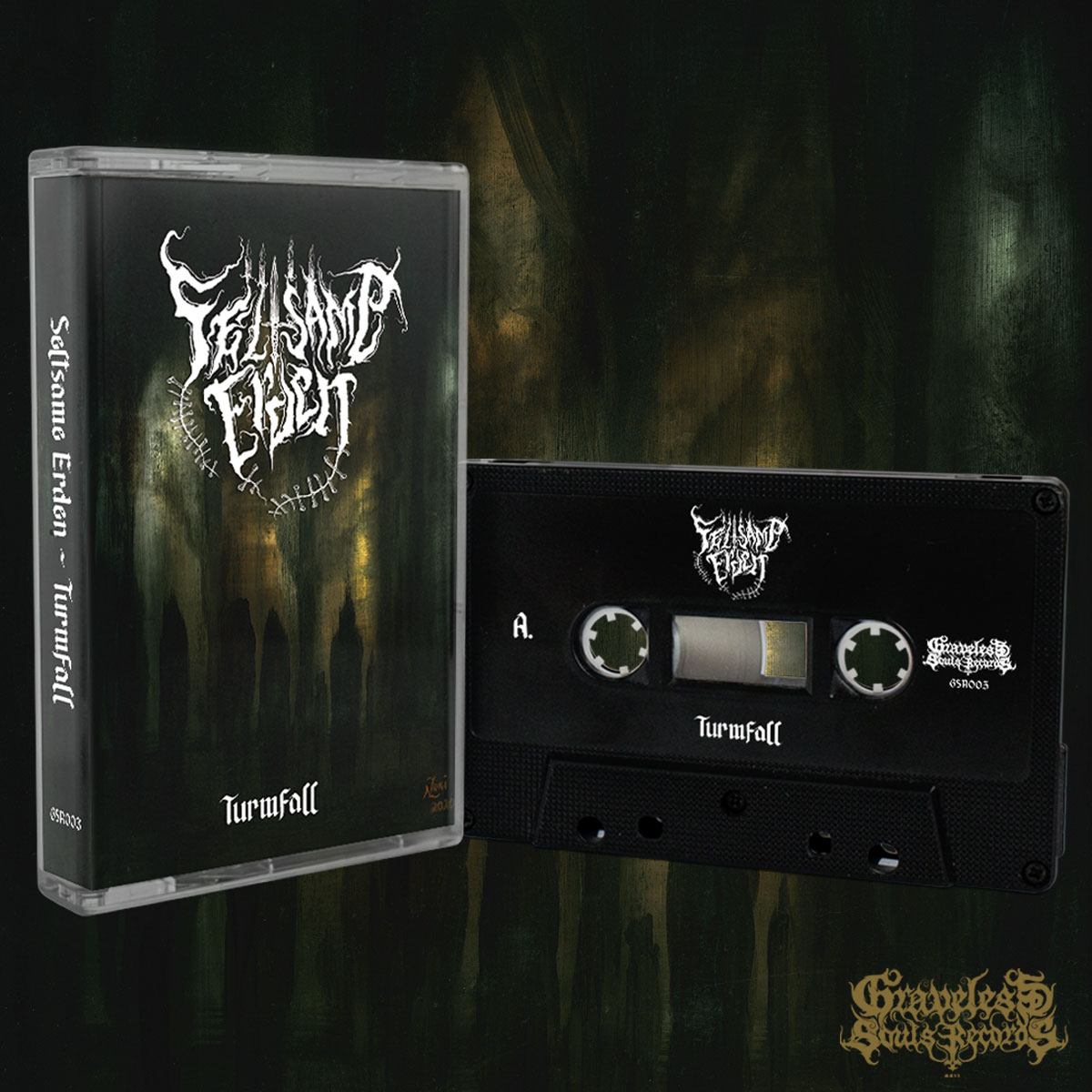 [GSR005]
Seltsame Erden – "Turmfall" MC 2021
Catalogue#: GSR005
Artist: Seltsame Erden
Title: Turmfall
Released: 18 June 2021
Quantity: Pro-printed double sided 2-panel booklet with lyrics & pro-printed tapes, Limited to 100 hand-numbered copies. No re-press.
Information:Seltsame Erden take you straight out of the Hessian forest into a realm of obscure mysticism. "Turmfall" is just the first offering of an unconventional form of Black Metal – a beast, fed with light of a cold winter morning. 3 songs full of dark psychedelic atmosphere, a perfect mix of old and new Black Metal with the capacity to awaken your deepest, innermost fears.
Reviews
N/A