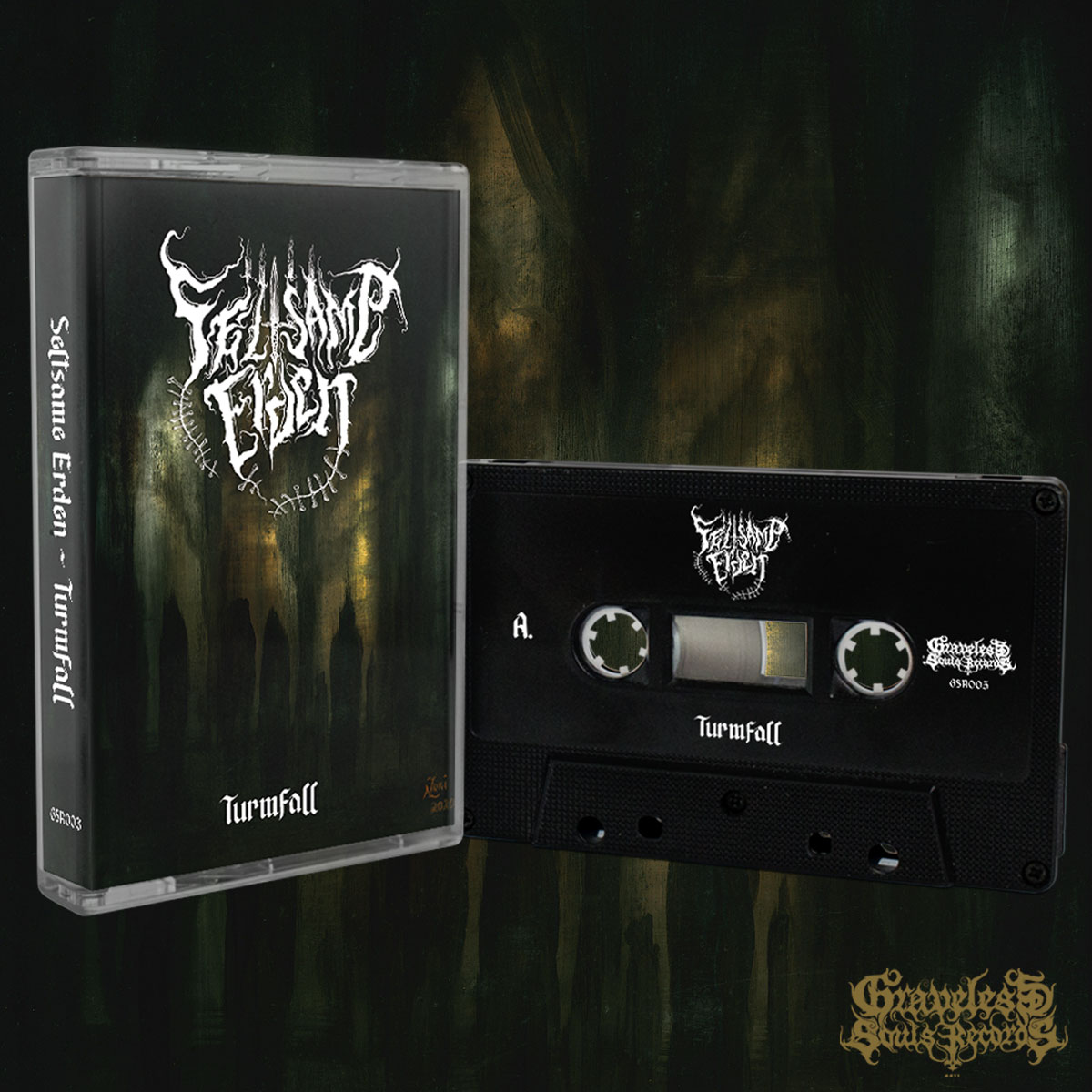 [GSR005]
Seltsame Erden – "Turmfall" MC 2021
Catalogue#: GSR005
Artist: Seltsame Erden
Title: Turmfall
Released: 18 June 2021
Quantity: Pro-printed double sided 2-panel booklet with lyrics & pro-printed tapes, Limited to 100 hand-numbered copies. No re-press.
Information: Seltsame Erden is a Black Metal project from Marburg/Germany, founded end of 2019 by sole band member L. The first EP "Turmfall" contains three strange, nightly received visions of sinister music, which were re-recorded with fellow musicians G & J from Into Coffin.
Reviews
N/A
UPCOMING MC RELEASES 2021:
GSR006 - Swedish Melodic Black Metal from the 90's (2021)
GSR007 - Black/Death Metal from Chile (2021)
GSR008 - Swedish Old School Death Metal from the 90's (2021)
GSR009 - Black Metal from Estonia (2021)